Cheaper and more sustainable than cardboard

Pick-up & delivery service
Cheaper and more sustainable than cardboard
Optimal protection
Pick-up & delivery service
Also near you
Rent boxes - how it works
1. We deliver your boxes for free
You just have to let us know where and how much.
2. You are moving
You tell us the desired rental period. This is usually between two and four weeks. Would you like to rent longer? Email us at de.info@boxie24.com or call us toll free 0800 4030 180
3. We pick up your boxes again
You tell us where we have to pick up the boxes again.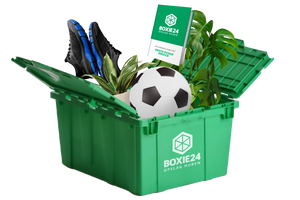 How many BOXIE24® moving boxes do you need?